Engage Your Students
---
With remote instruction, you have the opportunity to extend learning beyond the limitations of the physical classroom and reach students wherever they are. As the instructor, you have the power to foster a culture of community, motivate your students to interact, learn, and reach the goal. You can keep your students engaged in thinking and learning the material throughout the week by providing clear and continuous communication, coaching them through their work, and creating opportunity for students to interact with you and with each other digitally.
To identify the appropriate learning activities for your course, consider the kinds of interaction that will contribute to a deeper understanding of the instructional material, give learners the opportunity to practice and document specific procedures and methods, engage learners in collaborating with their peers, and improve their skills through helpful feedback from the instructional team.
Student to Content Interaction
self-paced learning material
lecture videos
digital textbooks
self-check quizzes
practice items
Student to Student Interaction
peer review
discussion forum
group collaboration
community boards
breakout rooms
Student to Instructor Interaction
office hours
synchronous meetings
discussion boards
assignment feedback
announcements
See coursemapguide.com for more information.
---
Quick Strategies for Remote Engagement
INTRODUCE YOURSELF
Upload a recent profile photo to your Canvas Course. Your profile photo, or a photo of you at the start of the course alongside a brief bio will allow students to get to know who you are even though they can't see you in person. Introducing yourself personalizes the course so that students feel invited to participate and engage in a real course with a real human being.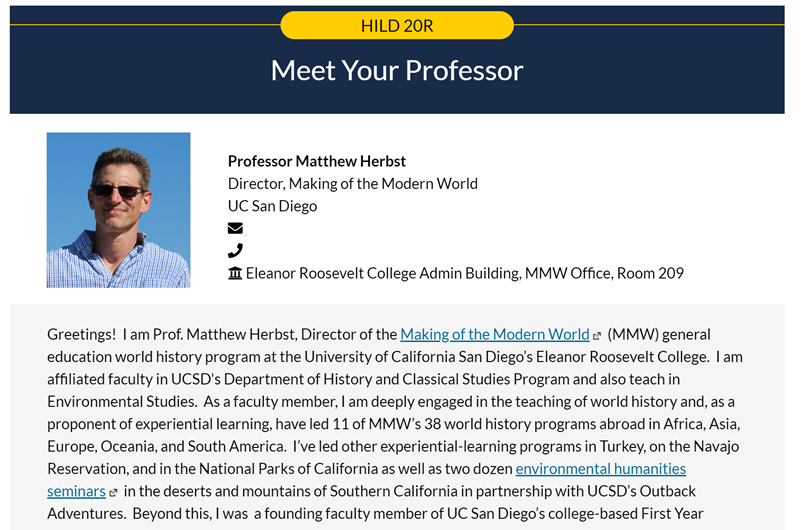 ---
ASK STUDENTS TO INTRODUCE THEMSELVES
Give your students the opportunity to introduce themselves to their classmates by creating a discussion board called "Introduce Yourself." Discussion boards allow the entire class to read the responses and reply to one another. When you give your class opportunity to communicate with one another via a discussion forum, even one as simple as "introduce yourself," it can really create a sense of community and human connection.

Your presence in the digital classroom will have a great impact on your students' experience with the learning material and their overall educational experience in the remote classroom environment. Your presence is heavily conveyed through your digital communication. Maintaining lines of open communication, prompting students to explore and apply new ideas, facilitating discourse in the remote classroom environment, and providing regular direct instruction establishes your presence in the remote classroom. Staying active and alert means that you are responding to students, engaging in class discussions, and providing timely announcements.
---
ESTABLISH TEACHING PRESENCE
Provide guidance and instruction on how students should be participating, engaging with the material, interacting with their peers, and progressing toward the learning goals. Your guidance and instruction can shift the focus of the class towards appropriate order of thinking, and create a sense of teaching presence. You can do this in the form of verbal communication in virtual meetings or recorded video, email communication, and by providing instructional content around course materials and interactions.   
STAY ACTIVE ON DISCUSSION BOARDS

The advantage of class discussion boards is that they are open for all students to see. If you and your students set your notifications, you can easily follow the threads. As you and your students respond to one another, the entire class will be able to go back and follow the "conversation."
Your "presence" in the Discussion Boards will go a long way in creating a sense of active classroom engagement. You can respond to general questions to help clarify points in the course, and even provide general feedback for student responses. Even a quick acknowledgement of the student's post creates a sense of presence.
You'll want to also make your TAs aware of this new form of communication so that they can help you monitor the discussions, set some guidelines for participation, and respond to student posts.
See How Do I Reply to a Discussion?
SEND TIMELY ANNOUNCEMENTS
As you follow the discussions, respond to student emails, grade student work, and engage with students in virtual office hours, take note of common themes or questions that arise, and share information that might benefit the entire class as they prepare for the upcoming week.
At the beginning of each week, post an announcement to recap progress in the last week, and prepare students for the week to come. Address common patterns, questions, or themes that arose and give them goals to work towards in the coming week.
See How Do I Add An Announcement?
---
Further Reading:
Garrison, D. R. (2006). Online community of inquiry review: Social, cognitive, and teaching presence issues.

Threaded Discussion Forums in Canvas are open message boards in which students can leave a comment/response and expect to see other students' responses. Discussion Forums can facilitate asynchronous engagement allowing students to thoughtfully reply to the prompt and respond to each other at their own time.
Your Discussion prompt will heavily guide your students' participation and the expectations you set will heavily influence the content your students post.
---
CONNECT THE DISCUSSION TO THE CONTENT
Your discussion prompt will really help the students think critically about the course content and engage with what they've just learned in the text or in lecture. You can connect your discussions back to specific topics, perspectives, key concepts, or targeted areas by asking students to reflect, respond, and apply the information in context.
GIVE STUDENTS CHOICE
Student motivational pulls and experiences in the course can vary, which is why having various options, perspectives, topics, or concepts to choose from can really allow the students to have some individualism and choice.
You can do this in a variety of ways:
Options: Provide more than one question to choose from
Debate: Ask students to pick a side, and argue for or against
Roles: Ask students to choose a "role" or a "perspective" and respond from that perspective
ASK AUTHENTIC QUESTIONS
Include an open-ended question that asks the students to reflect on the reading, topics from lecture, practice items, etc. and share what they found interesting or challenging. This gives students room to be authentic in the way they share and communicate with their classmates. They will also be able to read each others' responses and relate to one another in that way. This helps to foster community and engagement on a more personal and authentic level.
GET CREATIVE
Outside of the text-discussion format, you might consider giving your students creative freedom to record a video discussion or create an artboard/illustration in response to the prompts. Students can upload the media files directly into the discussion thread for others to see.
GUIDE STUDENTS ON HOW TO PARTICIPATE
Discussion Boards are a highly visible form of digital communication, making it extremely important that you provide some guidelines for participation. This reminder is helpful at the beginning of the course, and frequent reminders might also help if you see students violating your guidelines for community. For further engagement, you can also suggest that students respond to at least one or two other classmates. Putting this guidelines in the instructions sets the expectations very clearly for your students.
Do:
Treat your classmates with respect.
Be thoughtful and open in discussion.
Be aware and sensitive to different perspectives.
Build one another up and encourage one another to succeed.
Don't:
Use insulting, condescending, or abusive words.
Use all capital letters, which comes across as SHOUTING.
Contact other students or post advertisements and solicitations.
Post copyrighted material.
See How Do I Create a Discussion?
See How Do I Reply to a Discussion?
---
Additional Resources
Baker, D.L. (2011). Designing and orchestrating online discussions. MERLOT Journal of Online Learning and Teaching, 7(3), 401-411.
Standford: Designing Effective Discussion Questions
There are several collaborative tools that will allow your students to engage in real time. For small group work, in which students need to collaborate with one another, make in-line comments and suggestions, make real-time edits, or be in the same digital space at the same time, you can remind them to use these campus-supported tools:
Google Collaborations: Docs, Sheets, Slides
Depending on the kind of activity your students will work on, you can create collaborative documents, spreadsheets, or presenations for your students to edit and view in real-time. You can link these into your Canvas course using Collaborations.
See How Do I Create a Google Drive Collaboration?
Zoom for small group meetups
If students need to meet virtually to discuss a group project, they can use the Zoom video conferencing tool to set up a meeting. Students can follow the same steps for
How to Get Started with Zoom.
Peer Review assignments in Canvas are asynchronous formative assessments that engage students in the review and coaching of their classmates' work. A Peer Review assignment not only allows students to constructively evaluate their classmates' work, it also allows them opportunity to self-assess and evaluate their own understanding of the criteria and what's relevant.
Peer Reviews in Canvas are asynchronous because students can submit their original work on their own time (up to the given due date). Students can then review their peers' work at their own pace, given the guidelines and criteria.
---
Purpose of Peer Review
Peer Review assignments are intended for students to help each other improve, rather than judge each others' work.
Constructive Feedback
Peer Review assignments teach students how to practice constructive feedback, use affirming words that point others to the goal of improvement, and address specific criteria for development.
Give some examples of constructive phrases and nonconstructive phrases.
nonconstructive "I don't understand the point you are making here."
constructive "Clarify this with some examples from the text."
Criteria for Review
Provide students with very clear guidelines and specific criteria to review. A rubric can be helpful here to organize the criteria and define the characteristics to look for.
---
Peer Review Assignments are considered formative because they allow the students to gain feedback from their peers before improving their assignment for a final submission, to be graded by the instructional team.
To further apply the peer review method for your students, include in your Final Assignment prompt a section in which students reflect on the constructive feedback and explain how they incorporated their peers' comments into their final product.
Tools: You can create a Peer Review assignment using the Canvas Assignment tool. You can also manually group the students or automate the peer review grouping.
---
Additional Resources
Gonca, Y. and Ecksi, G. (2017). Peer review versus teacher feedback in process writing: How effective? IJAES. 13(1).
Create regular quizzes or problem sets each week that build upon one another in order to help students prepare for the larger Exam during midterms or finals. Creating smaller weekly or bi-weekly exams or quizzes allow students to check their knowledge and reach incremental goals. In turn, this will help them better manage their time, self-regulate their pace, and gauge their own learning.
---
Quizzes in Canvas are exams that can be used to check student understanding and assess comprehension of course material. The quiz tool is used to create and administer online quizzes and surveys. Quizzes can also be used to conduct and moderate exams and assessments, both graded and ungraded.

Canvas has four different types of quizzes:
A graded quiz is the most common quiz and rewards students points based on their quiz responses.
A practice quiz is a learning tool to see how well users understand course material without providing a grade.
A graded survey rewards students with points for completing a survey but grading is not based on right or wrong answers.
An ungraded survey obtains opinions or other information without providing a grade.
Guides:
You can create incremental goals by breaking up your larger assignments into smaller phased assignments that will allow your students to build on their work as they go through the course. This may be in the form of drafts or as pieces leading to a larger piece of work.
Week Four: Proposal 5%
Week Five: Outline and Resources 5%
Week Seven: Draft / Prototype 10%
Week Ten: Final 15%
Scheduling smaller assignments, practice items, and scaffolding progression of work along with consistent due dates (e.g., assignments are always due Saturday by 11:59pm) will keep your students engaged in developing their learning as well as help them manage their time and pace throughout the course. These assignments will also allow students opportunity to gain feedback from you and gauge where they need to improve in order to reach the larger goal.
Your feedback to students is extremely important in the remote learning environment. As students won't have a regular class meeting to retrieve their work back from you, they will look to the Canvas LMS to review your feedback and in-line comments.
Timely
Providing timely feedback is important as we know that a 10-week course can move very quickly. Before students can begin developing their next assignment, they need to know from you or the TA how they are doing, if they are on the right track, what areas they should focus on improving. Providing this feedback in a timely fashion will coach them in time for the next milestone.
Specific
Communicate a clear criteria for which you are evaluating student work. The more specific you are, the more students will focus on improving in those areas.
Goal-Oriented
Formative assessments provide you with an opportunity to point students towards the next goal. You can use in-line and end-comments to show students how to reach the next goal. Pointing students towards a goal also communicates a growth-mindset in which you believe in opportunity for improvement.
Personal
Make sure your comments are personalized to the learner. Each learner varies in their motivational pulls, learning ability, and modes of expression. As you take the time to review your students' work, make sure you address them by name and use language that would motivate them to improve. You can also vary your feedback style from text to video depending on the method of personalization you want to communicate.
Tools: The Canvas Speedgrader will allow you to write in-line comments, end comments, and upload a media file.
Recorded Webinars for TAs and IAs
The Engaged Teaching Hub, Academic Achievement Hub, and Writing Hub hosted several webinars providing strategies for facilitating Discussion Section via Zoom. See the Recordings and Slides below:
Wednesday, March 18

1:00pm - 2:00pm

(past)

Facilitating Effective Remote Discussion Sections

Hosts: Engaged Teaching, Academic Achievement, Writing Hubs

Monday, March 23

1:00pm - 2:30pm

(past)

Preparing for Day 1 - Creating Community in a Remote Section

Host: Engaged Teaching Hub

Tuesday, March 24

1:00pm - 2:30pm

 

Facilitating Effective Remote Discussion Sections

Hosts: Engaged Teaching, Academic Achievement, Writing Hubs

Watch the recording

 

|

 

Download the Slides
Further Reading:
Bigatel, P. (2016.) Student engagement strategies for the online learning environment. Faculty Focus.
Briggs, A. (2015.) Ten ways to overcome barriers to student engagement online. Online Learning Consortium.
Garrison, D. R. (2006a). Online collaboration principles. Journal of Asynchronous Learning Networks, 10(1) pp. 25-34.